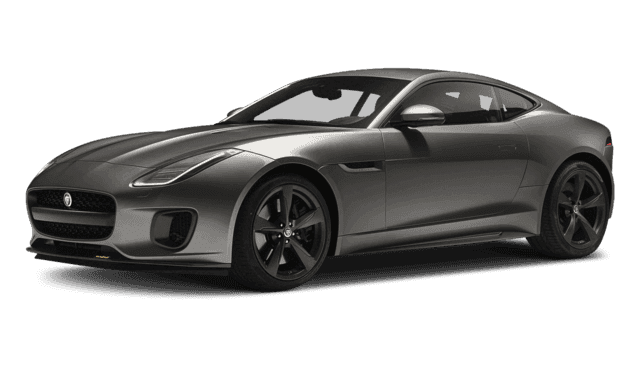 2018 Jaguar F-TYPE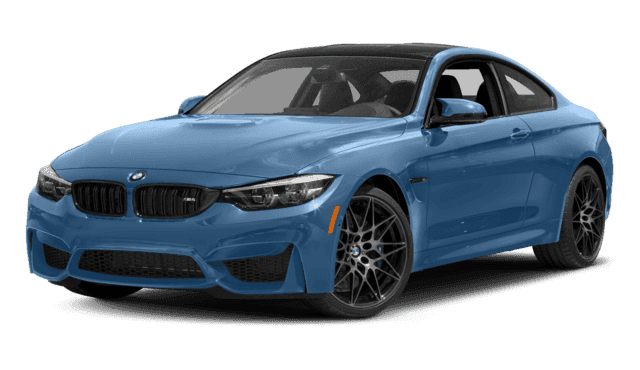 2018 BMW M4
2018 Jaguar F-TYPE vs. 2018 BMW M4
---
---
Offered in both coupe and convertible configurations, the 2018 Jaguar F-TYPE features a pristine cabin and dynamic design, making tough competition for the 2018 BMW M4. And while both models offer an attractive overall package for the speed- and luxury-oriented Fairhope driver, the F-TYPE wins out when it comes to:
Max horsepower and torque
Available all-wheel drive (AWD)
Max fuel economy
Base price
Find out more about both of these sporty small luxury cars with this comparison, and count on Jaguar Gulf Coast for all your luxury and perofrmance auto needs.
Peak Performance
With more engine options and more available power than the BMW M4, the Jaguar F-TYPE shines in the performance coupe lineup—also beating out the Porsche 718 Boxster and Mercedes-Benz SLC 300:
Jaguar F-TYPE – The Jaguar F-TYPE is offered with several different engine configurations, including a turbocharged 2.0L inline-four, a supercharged 3.0L V6, and a supercharged 5.0L V8 that makes up to 575 hp and 516 lb-ft of torque on the SVR model. The F-TYPE can be fitted with both rear-wheel drive (RWD) and all-wheel drive (AWD).
BMW M4 – The BMW M4, on the other hand, is only offered with one engine, a 3.0L six-cylidner that tops out with a specially tuned Competition package at 444 hp and 406 lb-ft of torque. Every version of the M4 gets RWD, with no AWD version avaialble.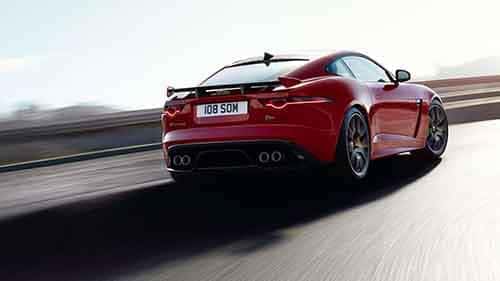 Fuel Economy
The Jaguar F-TYPE is also more efficient, justifying those extra joyrides with the top down:
Jaguar F-TYPE – The turbocharged inline-four on the F-TYPE is able to get up to an EPA-estimated 30 mpg highway and 23 mpg city.
BMW M4 – The BMW's six-cylinder engine is unable to get better than an EPA-estimated 24 mpg highway and 17 mpg city.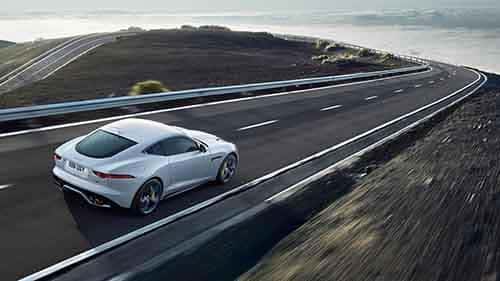 Price
In addition to the advantages mentioned above, the 2018 Jaguar F-TYPE is also significantly more affordable than the 2018 BMW M4:
Jaguar F-TYPE – MSRP from $59,900
BMW M4 – MSRP from $67,700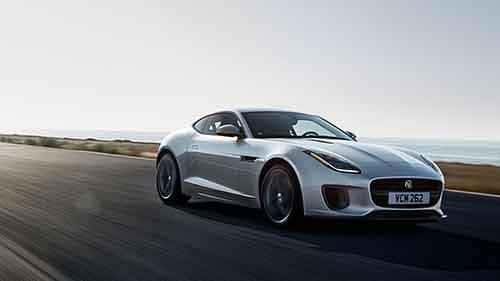 See How the 2018 Jaguar F-TYPE Feels in the Cockpit
The 2018 Jaguar F-TYPE is on sale now at Jaguar Gulf Coast, your Destin area Jaguar dealership at 1419 East I-65 Service Rd S in Mobile, AL. Come see us Monday through Saturday during our regular hours, or contact us if you have any questions!