What to Expect from the Upcoming Jaguar I-PACE Concept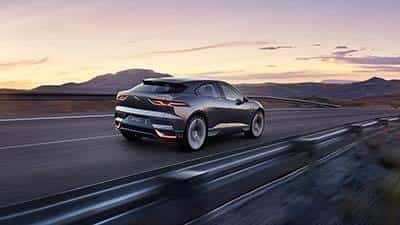 Eco-conscious drivers will soon have a stylish new option available, as Jaguar is poised to release its first all-electric car: the Jaguar I-PACE. Planned to enter the market in the second half of 2018, they have unveiled the Jaguar I-PACE Concept will give drivers the best in SUV-style performance while also giving you the benefits of electric driving.
Breaking Down the Jaguar I-PACE Concept
While the release date of the production model is still a ways off, we have the specs of the Jaguar I-PACE Concept to tide you over.
The idea of electric cars being boring, slow-movers wouldn't sit well with Jaguar, and the concept vehicle sports an engine that is forcing drivers to re-think electric, delivering 516 lb-ft of instantaneous torque and 400 hp – that gives it a 0-60 mph time of only 4 seconds.
The next electric car myth is an important one: range. The batteries of the concept vehicle have been engineered for maximum performance, capable of driving as much as 220 miles on a full charge.
An electric vehicle isn't going to mean much if it's not practical, though, and the Jaguar I-PACE Concept has been designed to comfortably seat up to five passengers with plenty of room for cargo in the back.
Couple all of these smart innovations with advanced technologies like Jaguar InControl Touch, and the future looks as stylish and powerful as it is green.
Learn More about the Jaguar I-PACE Concept
Here's the thing: there's no need to stop here. If you want to learn even more about the new Jaguar I-PACE Concept, then we urge you to pay us a visit at Jaguar Gulf Coast, where we'll be able to answer all your questions and fill you in on all the most exciting details about this thrilling new concept. Find us at 1419 East I-65 Service Rd S in Mobile or contact us to learn more. Remember, too, that if you can't make it to our showroom, we offer virtual tours of our latest vehicles at Jaguar Gulf Coast!