Our Top Jaguar Accessories and Gifts for the Holidays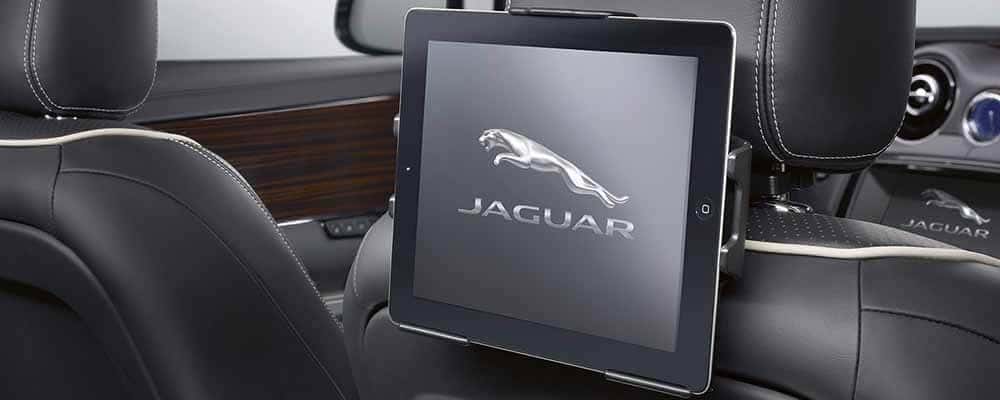 With the holidays approaching, we want to highlight five of our favorite Jaguar accessories and gifts for that Jaguar lover who might be tough to shop for. Whether you've already surprised them with a new Jaguar and want a stunning leather jacket to go with it or your special someone takes their Jaguar XJ on business trips and needs premium storage, there's a Jaguar accessory for you.
Genuine Jaguar Gear and Apparel
Driving a new Jaguar around town says something about whoever is behind the wheel, but why limit yourself to showing off that sense of prestige and taste on the road? Jaguar Gulf Coast has genuine Jaguar apparel and gear so you can look as stylish as a new F-PACE while out to dinner, at a work conference, or running errands.
Premium Seat Back Stowage
Designed to fit seamlessly on the back of the front passenger seat, the available premium seat back stowage is made from premium, high-quality leather. Tuck your small, handheld essentials away and out of sight without worry; they'll always be within reach. Embossed Jaguar branding and premium synthetic interior compartments deliver the class drivers expect from the Jaguar brand.
Exterior Accents
Between carbon fiber mirror covers, gloss black grilles, chrome front splitters, and body-colored rear spoilers, modern Jaguar models have one of the widest selections of custom elements – and that's just on the Jaguar XE. While there's something special about the surprise, we encourage you to bring your Jaguar driver down to Jaguar Gulf Coast to pick out the exterior accents they might be shopping for – unless you've already heard all about the chrome or carbon fiber accents they've been wanting since last year.
Jaguar Ski Bag
Jaguar drivers know how to have fun, but sometimes it's nice to give them a little extra reminder to take a break. Load up their skis in a new Jaguar Ski Bag and plan your next vacation around a trip to the slopes. With room for up to two pairs of skis and poles up to 180 cm long, the ski bag protects your gear with its padded construction and features a removable shoulder strap for easy carrying.
Sport Pedal Covers
Made from stainless steel and rubber, pedal kits like those for the Jaguar F-PACE go over the existing pedals to give you an extra grip when the foot hits the pedal. The style and contrasting steel with black rubber reminds drivers that you're behind the wheel of a high-performance vehicle, too.
It's Never Too Early to Start Holiday Shopping
Whether the holidays are just around the corner or you're reading this after they've passed, it's never too late to start thinking about gifts for the next birthday or holiday. Contact Jaguar Gulf Coast today if you have any questions about our Jaguar accessories or want to learn what other options you have to wrap and put under the tree or in the driveway for that special someone.