What Do the Experts Have to Say About Jaguar?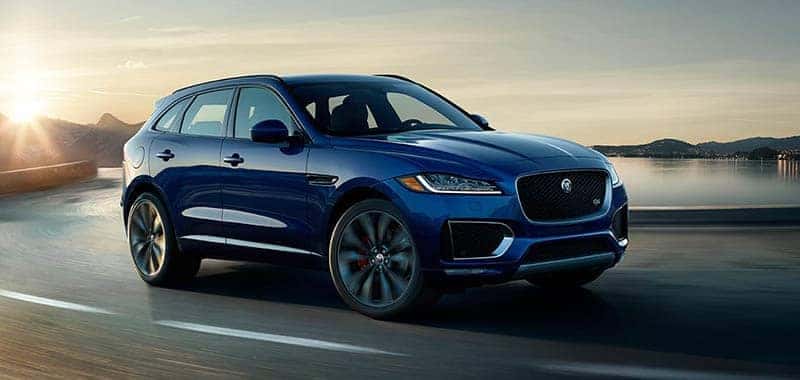 What do experts have to say about Jaguar? Panama City Beach drivers who have been perusing the Jaguar lineup will likely value an expert opinion. From styling to performance, Jaguar Gulf Coast lets you know what experts are raving about the Jaguar brand!
Traditional English Refinement
The Jaguar brand was born in the United Kingdom, and as such, "for years its vehicles were synonymous with the old-world luxury of the British upper classes," according to Edmunds. And even though Jaguar has transitioned ownership, its models "will always bear the unmistakable gleam of traditional English refinement." Between the Jaguar F-TYPE, the Jaguar E-PACE, and the Jaguar XE, Jaguar models certainly do have distinctive styling, especially enhanced by authentic Jaguar accessories.
Varied Performance Options
No matter what type of performance you desire from your vehicle, you're sure to find it within the Jaguar lineup. Here's what Car and Driver has to say about different models:
Jaguar F-PACE: "Just when you thought Jaguar's compact SUV couldn't get any fiercer, along comes the high-performance F-Pace SVR."
Jaguar F-TYPE R: "As Jaguar's most powerful and athletic offering, the F-type R coupe—and convertible—combine brute force with gorgeous sheetmetal."
Jaguar XJ: "The Jaguar XJR575 is a luxury sedan with huge power that trades blows with the best bigs from Audi, BMW, and Mercedes-Benz."
Jaguar XF: "The handsome XF moves with graceful intensity and transports its occupants in quiet comfort."
Technology Features
Jaguar technology features also contribute to the brand's overall appeal, according to experts. The Jaguar InControl infotainment system, for example, comes in two distinct versions with various capabilities, including Wi-Fi, remote access, emergency contact, and more. Available Meridian sound systems revolutionize your listening experience, and the Jaguar Head-Up Display relays important information to you without distracting you from the road ahead.
Shop at Jaguar Gulf Coast
Now that you know what the experts have to say about Jaguar, it's time to get one of your own. Choose the model you prefer to drive to all of the fall activities in Fairhope, AL when you shop at Jaguar Gulf Coast!